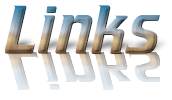 Total CFL: A unique Canadian Football site with many features not found anywhere else. Come to the site and visit features like .... "Ask The Pro" where former CFL great Dave Ridgway answers your questions via e-mail ... A lively and real time discussion group ( Moderated for foul language ) that has the atmosphere of a real comunity ... A Fan Directory where you can get contact information for many other Canadian football fans (Over 400 to date) ... A Coffee Break Section ... A CFL Store ... "Perry's Pages" where Toronto Sun columnist Perry Lefko posts articles specially made for Total CFL ... and much more.
Soudogs CFL History Fan Page: The definitive fan page for Official CFL & Edmonton Eskimos History. Within these pages you will find the most comprehensive collection of CFL and Edmonton Eskimos history on the Internet.
C.F.F.A.: The CANADIAN FOOTBALL FAN ASSOCIATION is a not-for-profit organization dedicated to promoting, supporting and preserving 3-Down Football at all levels in Canada. We want to promote the Canadian Game at all levels, develop and foster a dialog between the CFFA and the various Leagues in Canada (CFL, CJFL, CIAU, etc.); and, to provide an open forum for fans to propose ideas, discuss and debate the game. We want to act as a sounding board and information channel for the Leagues on fan issues as well as providing a single voice when approaching the Leagues on any issues of concern. Come to this site to learn much more about the CFFA.
3rd and Goal: A first rate newsletter covering both the CFL and the CIAU.
CFL Fun Facts Page: The CFL has a long and storied past that doesn't always get as much credit as it should. Here are some historical CFL facts or past events, updated weekly. No bells or whistles, but just a great moment of CFL football from the past and one from the present.
The Good ol' Boys CFL Fan Corral: A fun CFL site run by Calgary fans and their site features a Picture Gallery ... and Audio Archive and a Video Archive. Just seeing their main page is worth the trip!
Blue and Gold: Your source for Bomber news. This site features a player roster ... depth chart ... photo gallery and a Winnipeg Blue Bomber shedule.
CFL on TSN: The Sports Network is the home to the CFL on TV ... and this is their web site devoted to the CFL.
The OFFICIAL CFL Site: Comprehensive site with up to date stats ... live scoreboard ... player interviews and live chats with CFL personalites ... Real Audio links for every game on Real Audio and much more.
CFL Today: A well made CFL site featuring News ... Scores and Standings ... Fan Polls ... Team Pages ... Live Chat and more.
The 55 Yard Line: An interative CFL fan site with features like ... Ticket info ... Predictions ... Standings ... Sim League ... Live Chat ... The Jersey Game ... Uniforms ... Cartoons ... Fantasy League ...Fan Polls ... photos .... movies ... a Grey Cup Section and more.